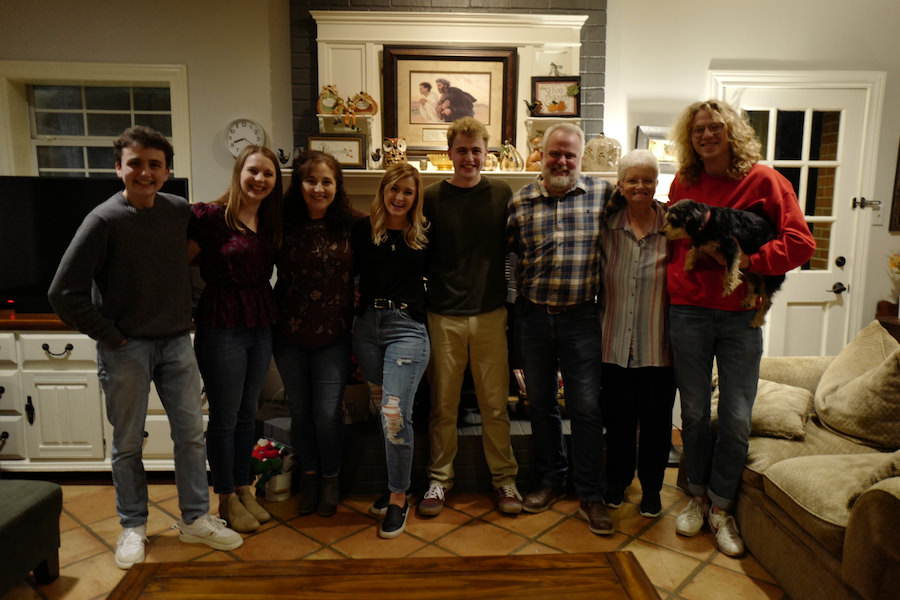 About Me
This is my personal site and everything in it reflects my own personal views.
I'm an Aggie journalist from Waco, living in College Station. I have the privilege to support some pretty awesome research in the social sciences as a programmer and web developer (Ruby, Python, HTML/CSS/SQL).
My amazing wife and I have four children – the best in the whole world. At least that's how I feel, and I hope you feel the same about your own family (or are doing your best to work toward that goal).
Above everything, I cherish the Christian faith in which my eternal hope rests. It gives added meaning, and amplifies (in my own skin; John 7:17, 13:17) everything else I've already written. I realize that might seem incomprehensible to some people. In fact, to an individual holding perfectly to a rational materialist perspective, it might look just the opposite. This is a fact that the Apostle Paul himself admitted would be true if it were not for the fact of the resurrection (1 Cor. 15:19,20). Paul goes as far as to say that if there was no resurrection, then Christians would be the most pitiable of all people.
The reason – and I believe a completely rational one based on fact – that I am a Christian is the resurrection of the crucified man, Jesus of Nazareth, that, in addition to the good works which He performed in the presence of many witnesses, attest that He truly is the Son of God (both fully God and fully man; Deity Incarnate; the Word of God made flesh).